Resources
Below are resources I am happy to refer to you so your move will be as smooth and enjoyable as possible.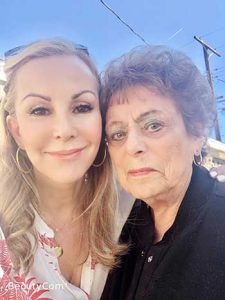 Senior Move Management
Senior Move Management is the profession that assists older adults and their families with the emotional and physical aspects of relocation and/or "aging in place". Senior Move Management professionals "Senior Move Managers®" have backgrounds in gerontology, social work, health care, nursing and psychology, others come to this industry from the corporate world of project management, technology, legal services, accounting or marketing. Senior Move Managers® require a profound commitment to connecting with older adults and a desire to perform meaningful work.
Senior Move Managers® have significant expertise in resources and approaches that save money, reduce stress and produce quality results. Services are client- centered and personalized to meet the client's needs and preferences. Families, particularly, should never doubt the power of an outside expert! Information is from the National Association of Senior Move Managers
Senior Housing Placement
Senior housing placement care professionals provide warm, compassionate care for seniors and others when they need it most. An assessment and referral will be provided "at no cost" allowing seniors and their families to make informed decisions to meet the seniors' needs and preferences. They are familiar with elder care resources and communities and the unique aspects of each.
Referrals
are made only to facilities and organizations that have been visited and
evaluated personally by a care professional. Appropriate care options include:
– In Home Care
– Independent Living/Retirement Communities
– Assisted Living
– Memory Care/ Alzheime's Care Facilities
– Residential Care Homes/Board and Care Homes
– Skilled Nursing Facilities
Make an informed decision about senior care with someone who can offer a
comprehensive solution designed specifically for your unique situation.
Age In Place 
"Aging in place" is growing older without having to move. According to the Journal of Housing for the Elderly, it is not having to move from one's present residence in order to secure necessary support services in response to changing needs. Things to consider when making adjustments:
– Downsizing
– Safety Changes
– Socialization
– Remodeling
Aging and Your Home
The aging process is blamed for many problems seniors may encounter with
daily activities. However, quite often it is the home creating the difficulties. Most residential housing is geared to young healthy adults. Builders do not take into account age-related conditions such as reduced mobility or limited range of reach. Hence, dwellings do not support the physical and sensory changes that older adults encounter as they age. What appear to be insignificant home features can have significant effect: for a person with even minor aging issues.
Many seniors avoid home modifications and helpful technology items designed
for people with disabilities, because these products have an industrial appearance. No one wants to have their home look like a hospital. Consumer
demand and computer technology have pushed institutional products to be
redesigned and more acceptable in the home. Some of these include:
– Chairs designed for easier in and out
– Enhanced high and low frequency tones for doorbells and telephones
– Grab bars and hand rails with decorator colors
– Hospital type beds with wooden headboards and footboards
– Items that are easier for arthritic hands to handle,
– Larger print for declining eyesight
– On/off buttons with color contrasts
– Walkers in bright hue
Resources from  http://www.seniorresource.com/ageinpl.htm