Jane Dalea-Kahn
818.399.8818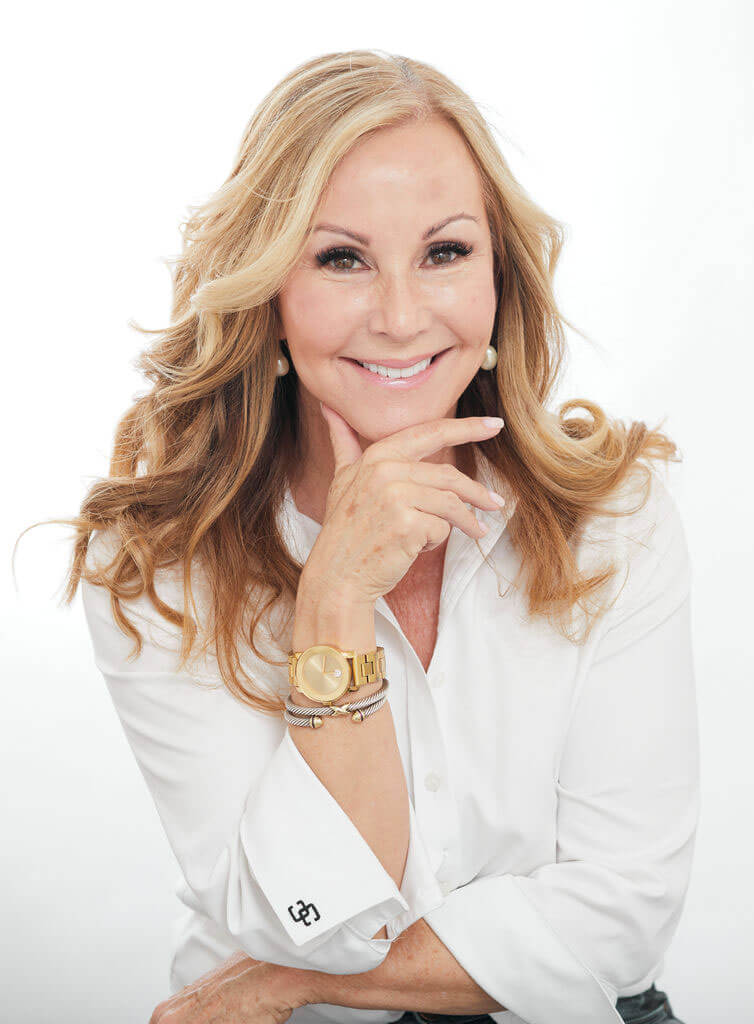 ABOUT JANE
Jane Dalea-Kahn is a top producing agent selling in the San Fernando Valley. Jane is THE Neighborhood Expert representing both buyers and sellers.
Jane creates a custom strategy for each client she works with. Jane's one-on-one approach includes a careful analysis of your needs, the temperature of the market and the best methods to achieve your home sale & purchase goals. As a buyer, this ensures you will be able to create intelligent offers in every purchase situation. For sellers, Jane creates fully integrated, insight-driven marketing strategies to highlight each home in its best light and to reach its unique target audience.
Together with Compass, Jane is able to utilize a powerful end-to-end platform to support the entire buying and selling process. The result is the perfect combination of high tech and high touch enabling you to move forward into the next phase of your life with energy and excitement about the future.
MY APPROACH
Through my real estate practice, I guide people through one of the most important financial transactions of their lives; buying or selling a home. While this can be a very stressful and over-whelming time, my goal is to make it as easy and stress-free as possible — maybe even have some fun along the way!
I do this by listening closely to what my clients want and by educating them as to what they can expect during the process. I communicate on a regular basis in a way that they're comfortable with – phone call, email, text or in-person so they are informed every step of the way.
The result is that my clients feel heard, valued and taken care of. I have taken an experience that they were probably dreading and instead I've provided them with an experience that has made them feel empowered and in control…and even delighted and surprised them. The result is they are now ready to move forward into the next phase of their lives with energy and excitement about the future.
UNIQUE ADVANTAGE
Jane's achievements as a senior director at prestigious publications such as Town & Country and Vogue give her a distinct advantage in the real estate profession. Her eye for detail and luxury branding skills honed from years of experience working in magazine publishing and digital marketing is paramount to positioning your property in a compelling and elegant manner. She has an innate ability to re-imagine your home and showcase its best assets to position it to achieve its maximum value. She implements change using bold, fresh ideas with a keen, cutting-edge approach to reveal a property's true character and highlight its greatest potential.
Her buying clients have been known to select the first property she shows to them. She also has a knack for selling properties quickly and for maximum value.
Motivated by a competitive and ambitious spirit, Jane is a natural-born leader. She is as passionate about her work as she is about her play; her favorite activities include classical piano, yoga, playing with her 2 dogs and hiking the trails of the Santa Monica Mountains.
BUSINESS BACKGROUND
Jane has an extensive background in luxury marketing and sales. Previously to her career as a top realtor with Keller Williams, she spent years working with luxury magazine publishers and advertising agencies creating campaigns for brands such as Lexus, The Platinum Guild, Martin Katz, St. John, OPI, Crystal Cruises and many more.
She conceptualized and negotiated complex advertising contracts with Fortune 500 companies such as Toyota, Nestle and Neutrogena on behalf of publishing companies; Hearst, Conde Nast, Village Voice Media and Tribune Publishing. She was honored to have consulted with former Mayor of Los Angeles, Richard Riordan. She oversaw 35 million in annual sales at the LA Weekly and managed a staff of 25. She has taught social media to Universal Music (music licensing division; Killer Tracks) and holds Certifications from Google Adwords and the Internet Advertising Bureau.
LOCAL RESIDENT
A San Fernando and Conejo Valley resident for over 30 years, Jane lived in a mid-century home in Encino before moving to ranch-style home Tarzana. A graduate of USC, she has lived in a variety of areas, from downtown Los Angeles to Hancock Park, to Santa Monica to Westwood. Jane easily maintains her rich social & cultural connections in the city due to its close proximity but is proud to call the San Fernando Valley 'home'.
INSIDE INFORMATION
Jane is a first-generation American. Her mother is from Nova Scotia, Canada and was a schoolteacher, who began her career in one-room school house. Her father, is from Yugoslavia and was a school psychologist. Both her parents were the first college graduates in their families. Her family is comprised of an eclectic mix of law enforcement officers, nurses, teachers, sports entrepreneurs, financial planners as well as the odd art dealer and film editor. Jane and her family moved to Thousand Oaks, California when she was 9 years old from Detroit, Michigan but Jane has never forgotten her Mid-Western roots and takes great pride in the solid foundation and work ethic they provided to her. She is a mother of two human daughters; Alexis and Lizzy, two dogs; Gizzy and Sally and is married to Randy Kahn for 30 years.
INDUSTRY MEMBERSHIPS
Member, National Association of Realtors
Member, California Association of Realtors
Member, Southland Regional Association of Realtors
Certified Pricing Strategy Analyst (PSA)
Keller Williams Agent Leadership Council
Certification in Google Adwords
Certification Internet Advertising Bureau