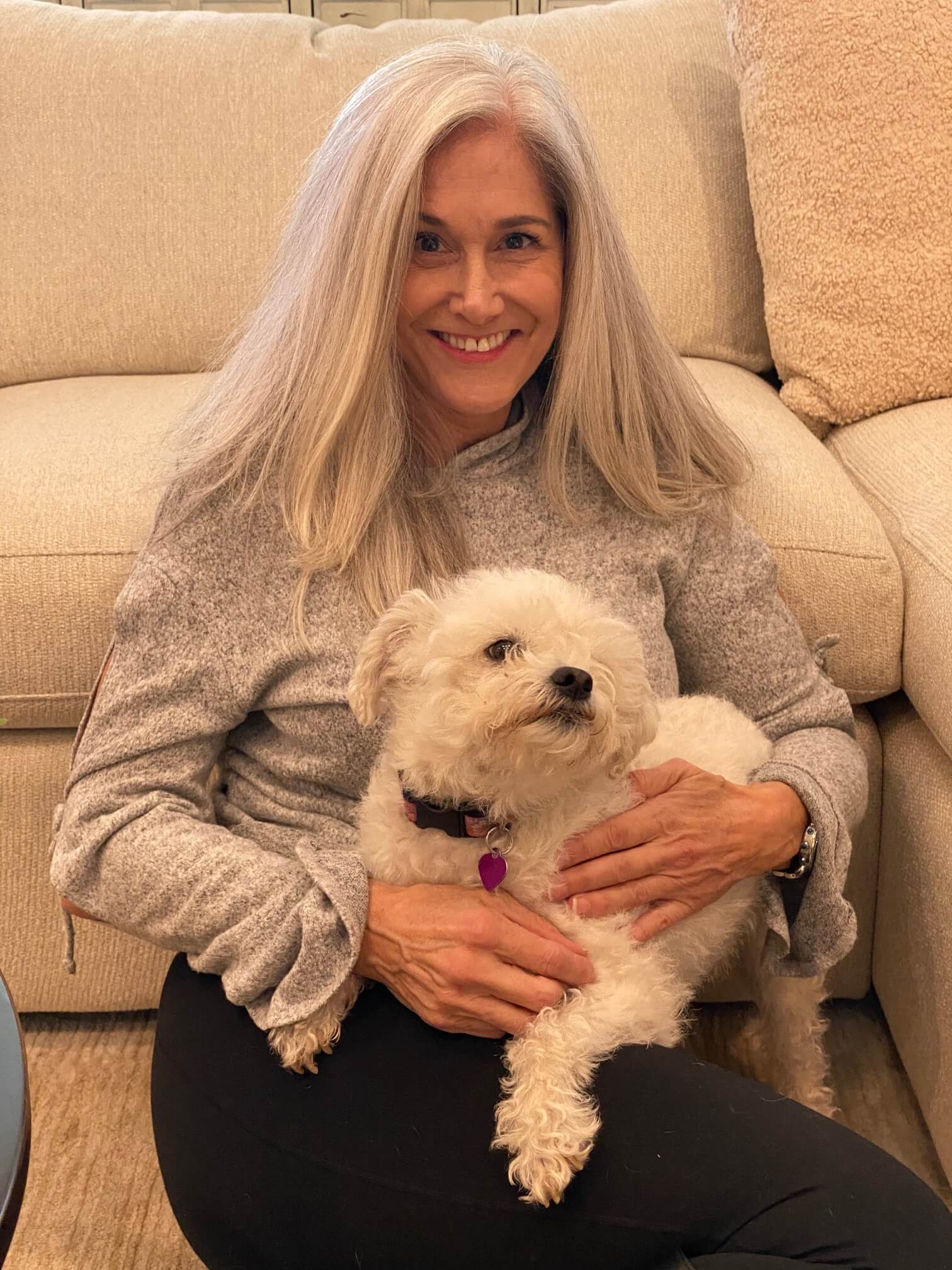 Every month I feature a boss lady because I love supporting other female entrepreneurs. I met Sara when I needed some interior design help for my mom who was downsizing from a 5 bedroom home in Westlake Village to a 2 bedroom condo. Sara is a talented interior designer who works with all budgets and is great with people.
For my mom, selling her home was a huge undertaking and the thought of decorating a new place was really overwhelming. After all, the last time my mom bought new furniture was over 50 years ago!
After taking a hard look at her existing furniture, mom realized that she didn't like most of it – with the exception of a cool, glass coffee table, a French Provincial armoire and some beloved artwork, she decided to get rid of the rest of her furniture.
But what to replace it with? Enter Sara. With Sara's help, my mom was able to create a new space of her own; integrating those pieces she loved from her previous home with all-new furnishings that were the right size for her new, streamlined condo. The end result was nothing short of stupendous! My Mom absolutely loves her new home!
Another thing that Sara is REALLY GOOD AT is upcycling furniture. Upcycling is taking older, out of date furniture and redoing it to today's style. To see a great example of how she upcycled her grandmother's furniture (it's FABULOUS) watch this video! https://bit.ly/35uYD5h
Sara has superb taste combined with creativity and a down-to-earth attitude that can accommodate all budgets. She knows about many sources that my mom and I never would have been able to find on our own. Plus she's a whole lot of fun and very nice to work with! Contact Sara (818) 625-1263 or email her at stayindesigns@gmail.com